If you work in the electrical industry, then you need to make sure that you know your way around a multimeter. This very handy tool is a device that electricians and electrical professionals have to rely on when it comes to checking circuits. This is why it is important that you have a good idea how they work and how they are supposed to be used to allow you to maximize them in the many activities that you get involved with.

Almost all of the multimeters that are sold in the market these days are designed to measure resistance, current, as well as voltage. Some of these units have a continuity check. When they do, this will often result in a loud beep if it establishes that two things are connected electrically. This makes the device very helpful especially during those instances when you may be building a circuit, connecting wires, or of you are soldering. The beep coming from the meter gives you the assurance that you are on the right track and everything is in place. This is also a handy tool for these instances when you want to be sure that two points are not connected.


There are multimeters that have a diode checking function. Diodes are one-way valves that only allow electricity to flow through in a single direction. A multimeter can be very helpful in determining which direction the flow of the current on the diode is going and it is handy too in ensuring that the diode you are using is indeed in the proper working state. Reading the manual that the multimeter came with is always very helpful if you want to get a full description on how the diode check is supposed to work.

Depending on the design of the device, there are also those that may be fashioned to perform other functions. For instance, there are those multimeters that are used to identify and measure other components such as capacitors and transistors. Not every multimeter out there will have all these features, though, so, it is always best that you assess ahead of time what specific functions you will need to use the multimeters for for you to pick the right one that you need.


You will need to look for the right units out of all the choices that the market can provide you with; it is a good thing that your options are plenty as this means that you can shop around and find a device that will be the most useful for you. Use this opportunity too to anticipate not only your needs now but your needs for the device in the future for you to select one that you know will last the test of time.

Check the reviews. You will find that it would be easier to pick out the best items when you have the feedback from past users to back on, if these people have actually used these times before, then you can get a good glimpse of how they found the experience- whether they were satisfied with the way it worked or not.


Powered by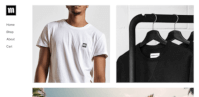 Create your own unique website with customizable templates.